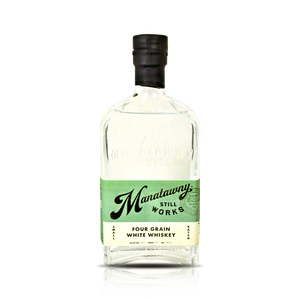 This most elemental expression of our whiskey showcases the four grains with minimal influence of oak barrel aging.

Inspired by the early whiskey making methods of colonial Pennsylvania farmers, we refined their process and integrated our unique mash bill.
Aged the minimum of one day. 
Alc. by Vol.: 47% ~ Proof: 94 ~ Vol: 750ml
Due to PA state liquor law requirements, this product can only be sold through our website to residents within the state of Pennsylvania.